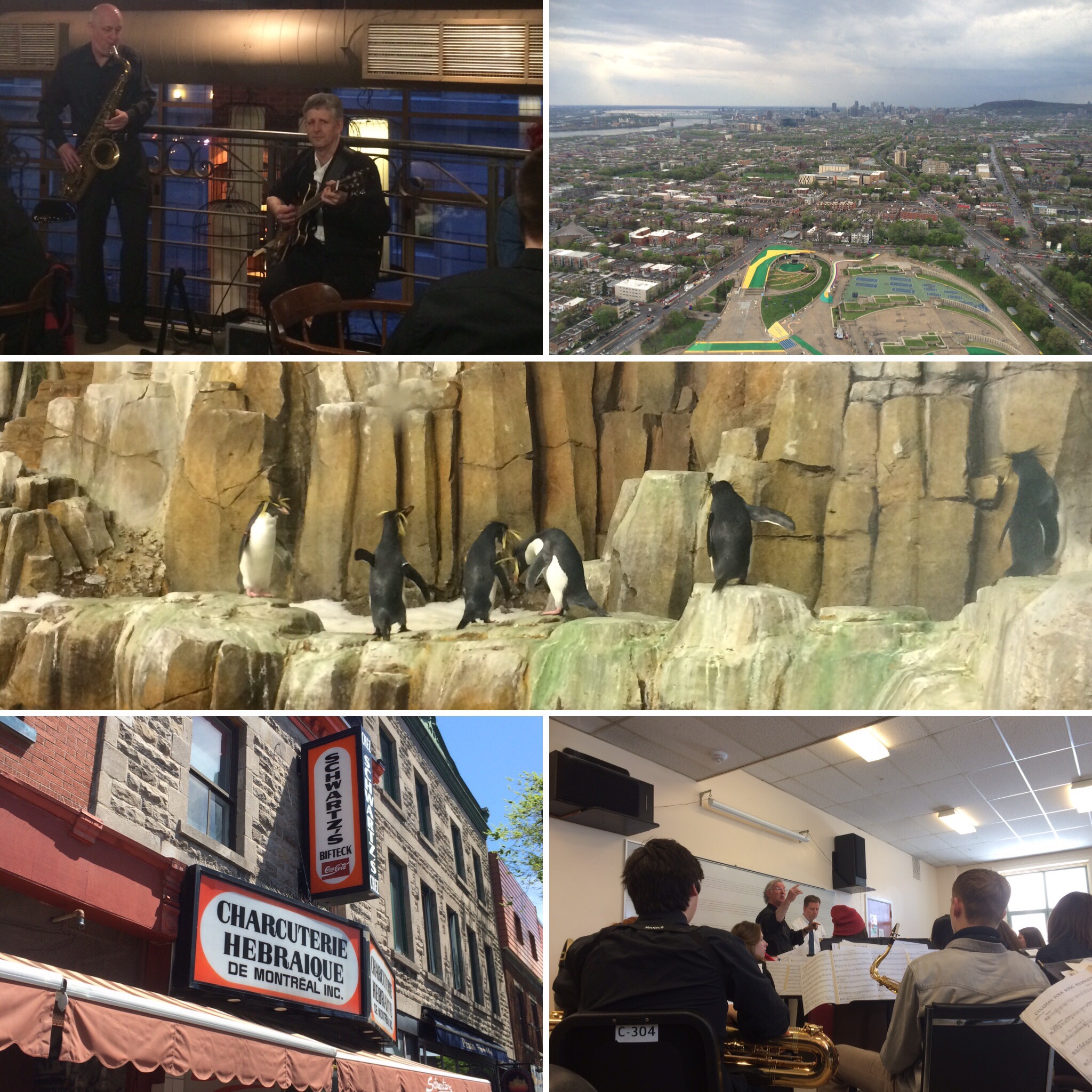 The tour continued with more workshops, food and our first performance.
SWE and Band 10 had an excellent workshop with Tubist and conductor Alain Caszes while other students had some more time to explore the underground city. During our lunch break, a small group of us trekked across downtown to the iconic Schwartz's Deli for the classic Montreal smoked meat sandwiches, pickles and cherry Cokes.
After lunch, we performed for residents of Ambiance Ile Des Soeurs Senior Residence. The kids did an exceptional job and the residents were very touched by the kids' show. We headded off to the Montreal BioDome (where the Penguins were a particular hit) and the Olympic Park for a spectacular view of the city.Dinner was at Le Piment 2 where we were entertained by a guitar and tenor sax jazz duo.
We were very proud of the kids today as they represented themselves, the music department and the school very well. Sunday is an early morning so hopefully they will grab a few more hours of sleep!