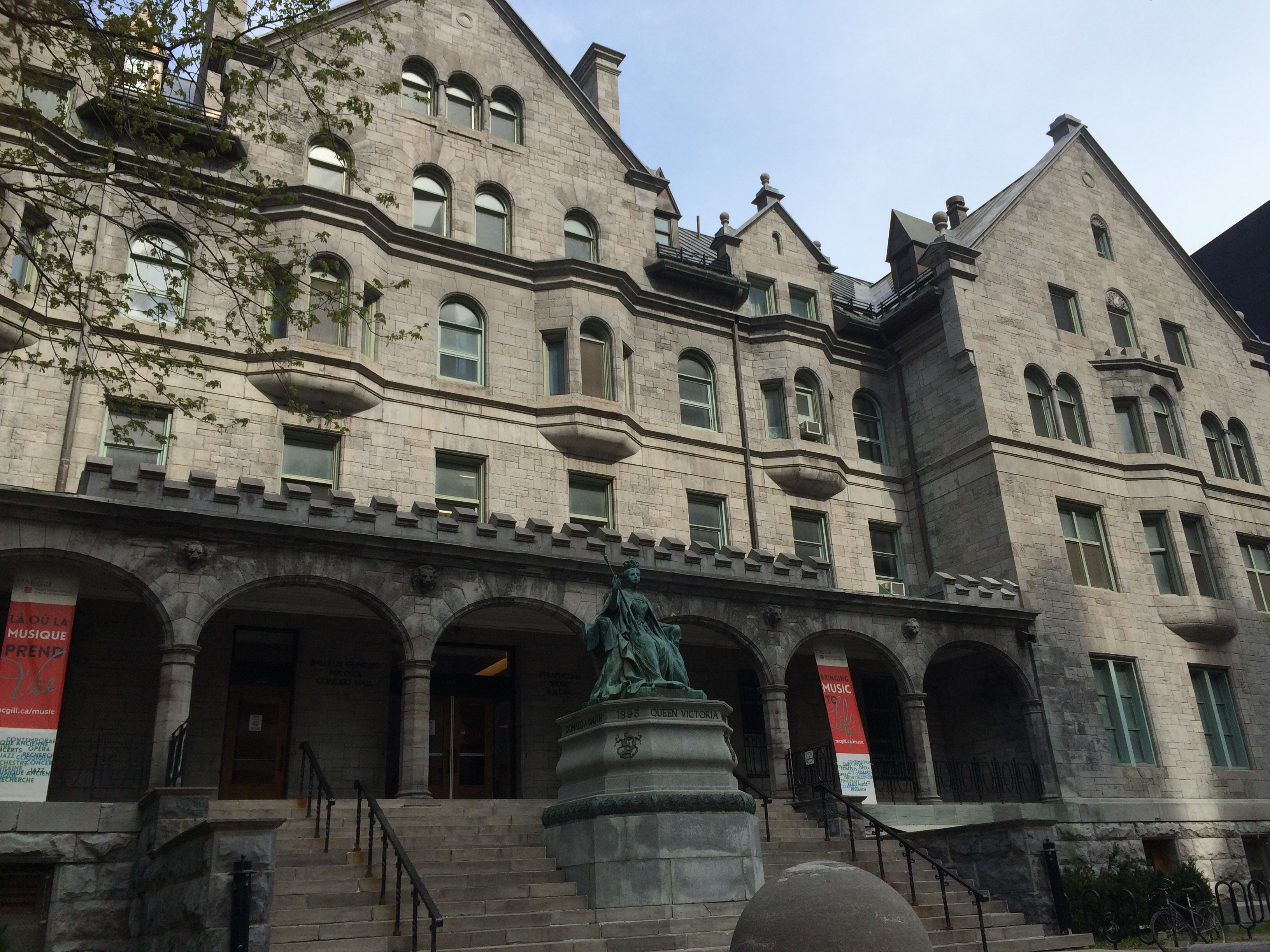 Today was jam-packed! After breakfast at the hotel, we headed into McGill for our workshops. SCC and Vox shared their time with Dr. Jean-Sebastien Vallee. He did some amazing work with the kids, a particular treat being their second run of Woodsmoke and Oranges. After lunch, Senior Jazz worked with Joe Sullivan. We focused on groove, which resulted in some great video of some of the trumpet section's fancy footwork.
We had a great tour of the city given by our guide Oscar. This included the Place des Armes, the Notre-Dame Basicilica, and the underground city – 23 square kilometres of retail and office space networking underneath Montreal.
After a delicious dinner at Essence we headed off to Cirque Du Solei's Luzia. It had amazing music (ask you kids about the Tuba and Xylophone tune), some amazing spectacles (ask about the giant falling water fish) and, well, just ask about the contortionist.
It was a great first full day in Montreal.