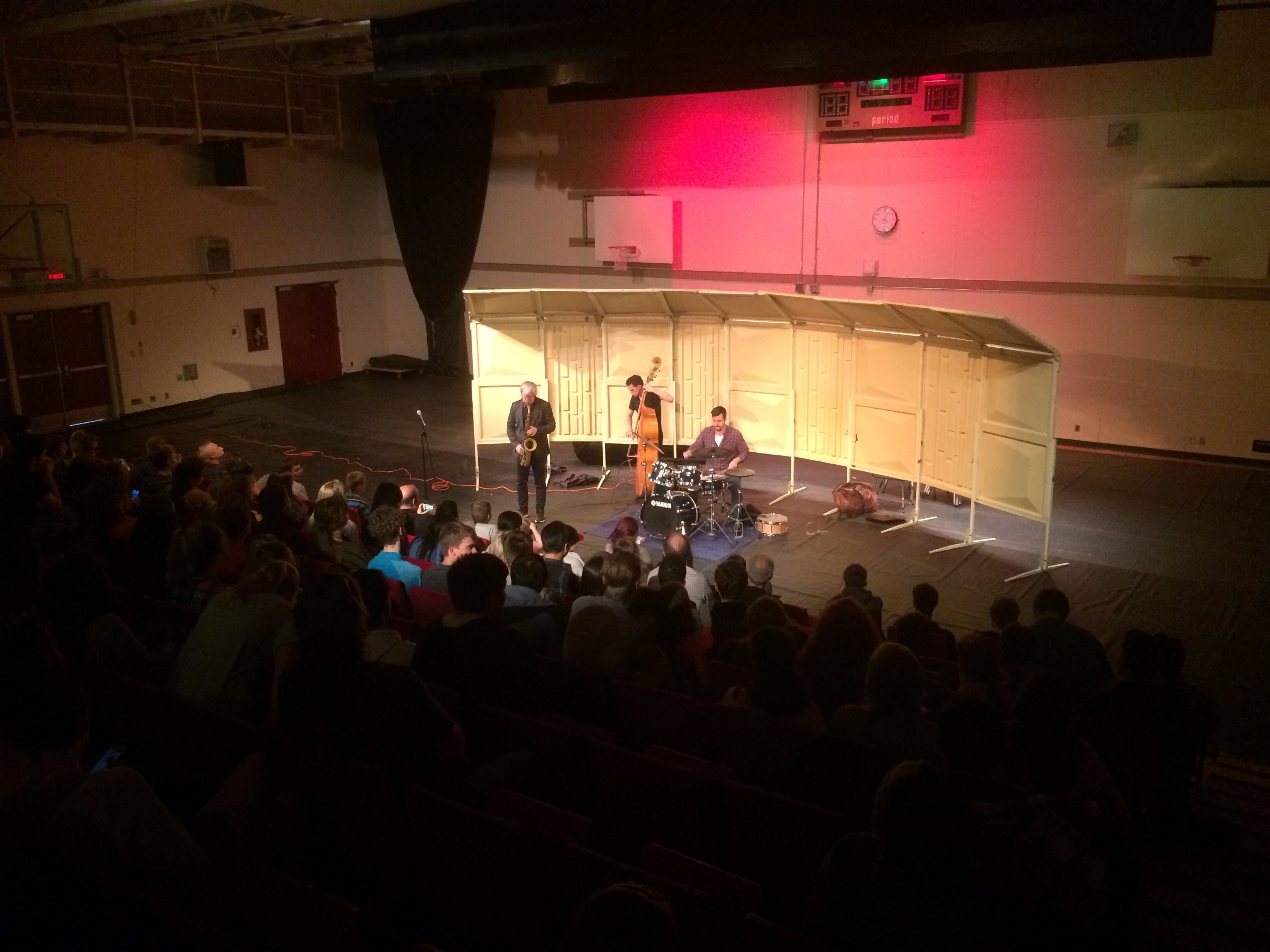 It was a pleasure to host the Grant Stewart Trio today at DW Poppy. We we joined by students from Mountain, Fine Arts, Fundamental and Garabaldi in Maple Ridge. Grant (on Tenor Sax), Paul Sikivie on Bass and Philip Steward on Drums performed 8 tunes for the students. They were some more obscure standards from Bud Powell and other jazz legends. They also did a 30 minute question and answer session with the kids, a highlight being a demonstration of how to begin improvising by "decorating" the melody, using Body & Soul as an example.
It was a great show and I have a few CD's left. If you'd like one, bring in $10 cash. Ifs run out, I'll order a few from Cory next week.
Thanks for having the kids there after school and supporting their music education!